Maintenance Program Management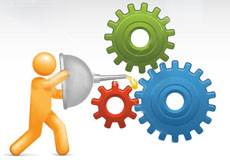 7G can provide the functional expertise for centralized maintenance policies and the management oversight for all operational systems and equipment maintenance programs and related resources within a client's scope of work.
Industrial Repair and Refurbishment
7G can maintain and establish maintenance policies and programs that are managerially and technologically sound and adequately resourced to maintain the desired levels of equipment readiness to accomplish your companies operations.
Operations Management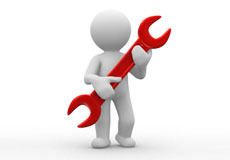 7G's operational management ranges from strategic to tactical and operational levels. Strategic issues include determining the size and location of projects, deciding the structure of service, and designing robust supply chains. Tactical issues include project schedules and equipment selection and placement. Operational issues include production scheduling and control, inventory management, quality control and inspection, materials handling, and equipment maintenance policies.