Automation Control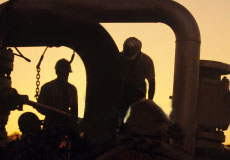 7G's automation and control services include:
Operation and maintenance of PLC
Design, installation, and programming of PLC
Trouble shooting & commissioning
Calibration of units and equipment
Backup Services
7G provides services in the areas of automation, engineering, construction management, inspection, manpower, and facilities management. The integration of international oil companies with 7G's local capabilities and services creates a considerable cost advantage to clients. A 7G partnership provides unsurpassed local support to ensure our customers gain maximum uptime of their assets and investment. 7G supports its clients on the ground through project life support, practical completion, camp construction and supervision, commissioning, training, operation and maintenance, and decommissioning services.
Geophysical Services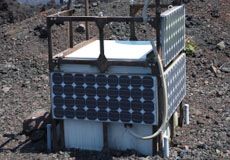 7G and its associates can collectively provide land and transitional 2D and 3D geophysical data acquisition services to IOC and E&P companies present in Iraq. One of our associates Polaris Seismic International Ltd. is a Canadian based seismic company that provides full project management and acquisition on seismic projects. The company has conducted over 1000 seismic programs with the two founders of Polaris sharing over 65 years of combined experience. The company is very experienced in both 2D and 3D projects using dynamite and vibroseis sources. Polaris also has a patented accelerated weight drop energy source which is the most environmentally friendly source available.
Chemicals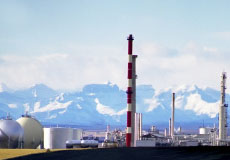 7G offers through its associate expertise a wide range of products for the entire oil producing value chain – from drilling and drilled solids treatment, cementing and well stimulation, to production and enhanced oil recovery and refinery.
Our extensive range of supplied products, include:
Fluid loss control additives
Viscosity modifiers
Shale inhibitors and stabilizers
Thinners
Rheology control additives
Bentonite extenders
Flocculants
Coagulants
Friction reducers
Dispersants
Mobility control polymers
Biocides
Defoamers
Demulsifiers
Reverse demulsifiers
Emulsion breakers
Wastewater treatment
Water Injection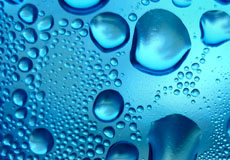 Selection of Injected Water Sources
7G can provide detailed studies on the availability and the compatibility of one or more of the following sources:
Sea Water
Rivers and Lakes
Ground
Operations and Monitoring
7G can provide capable resources equipped with the required devices to operate and monitor water injection process from the water intake to the injectors that include measurements of:
PH
Carbonate
Bicarbonate
Dissolved Oxygen
Dissolved Carbon Dioxide
Sulfide as H2S
Temperature
Suspended Solids Concentration
Particle Size Distribution
Turbidity
Bacterial Counts