CPM Scheduling
7G's CPM scheduling and project controls staff are experienced in developing, analyzing, updating and monitoring project schedules and other project reporting procedures. We have the absolute ability to customize our CPM scheduling and project control services to our clients' specific needs.
Our work product and deliverables are prepared using the latest versions of the industry's scheduling software, including Primavera®, Fast Track®, and MS Project®.
Owner's Representative Services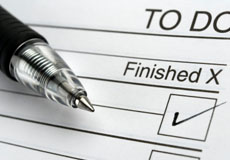 7G exceeds the typical oversight of tasks. We proactively represent the client through every phase of the project. We employ a seamless, all-encompassing management style that focuses on effective communication, close attention to detail, and clearly defined roles and responsibilities.
Our Owner's Representation Services are designed to serve an owner's or end user's best interests during the planning, design, and construction phases. We are typically involved prior to the selection of the architect and stay involved through move-in. Our ability to manage people, estimate costs, schedule performance, analyze construction and foresee complications can save our clients time, expense, and frustration.
Data Management & Documentation
7G's sophisticated data management software system provides planning, scheduling, and monitoring of projects at all times, giving managers the ability to prevent and mitigate obstacles before they arise.